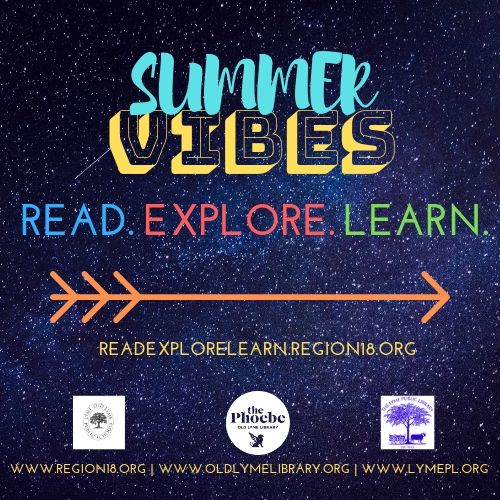 Hey Teens, Hello Tweens! 
Welcome to the 2019 Summer Learning Program called " A Universe of Stories" This year, space is the place!
Make sure you pick up a BINGO card and join the fun, and get your prizes! And, check out all the great activities we have planned- don't miss any of the Movie Nights, Henna, or DIYs we've got planned!
Click here for the events calendar.(Teen and tween listings are green!)

Visit the literacy.region18.org website for links to reading suggestions, it's a main hub for the READ.LEARN.EXPLORE program that your school and public libraries are hosting together.
If you're looking to find out more about the OL-PGN's Summer Events for children? Click here!
And, if you're an adult, there's also a summer challenge for you! Pick up a BINGO card and find out more at the library!