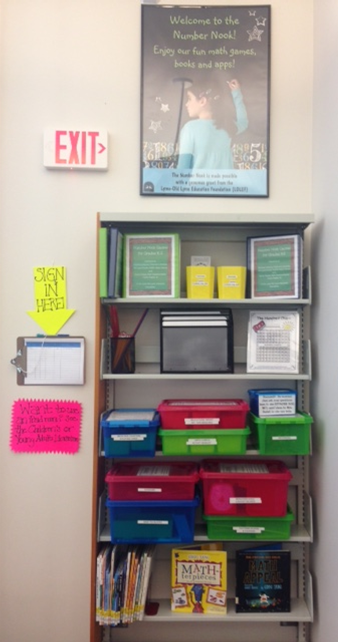 Introducing: The Number Nook!
(Our new math center in the Constance & William Pike Children's Room)
Having fun with numbers is as easy as 1-2-3:
1.) Grab the binder that best matches your grade range and pick a game inside
2.) Choose the bin that corresponds with the pieces your game requires
3.) PLAY!
You can also sign out our iPad Minis to play on our addictive math apps or even check out books on everything from tangrams to fractions.  Stop by today!
Want to play some of our non-app games at home?  Click the links below to unlock the fun: