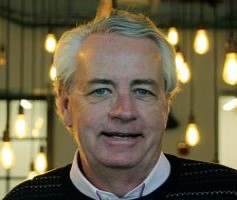 Tuesday, March 23 at 6:30 pm.

Local resident Bill McNamara, President of EcoEnergy LLC, will discuss the advancements in sustainable technologies and give an update on the renewable energy landscape:

•Clean Energy Technologies
•Federal and State Policies
•Future Innovative Trends
•How to get involved
Click here to register for this virtual program (via Zoom).
This event is co-sponsored by Sustainable Old Lyme.