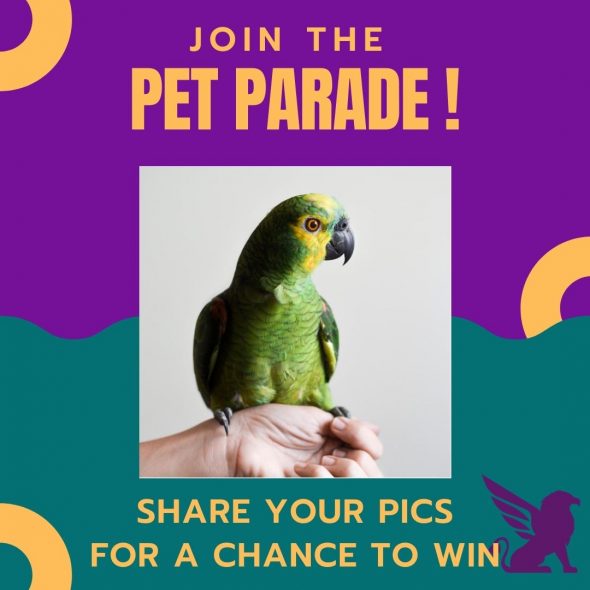 Hello pet lovers of all ages! Join our virtual pet parade by sending us a pic of your animal buddy. Or, if you don't have a pet, send a picture of your favorite animal character from a book or film!
To join the parade and be eligible to win a free ice cream or slice of pizza, send a picture and the name of your animal by email to: ndesis@oldlymelibrary.org
All pictures will be posted as part of the parade on the library's instagram and facebook page, unless permission to share is not granted.
Submissions will be accepted until July 31 and shared on a rolling basis. Gift cards winners will be chosen at random on August 1, 2020.