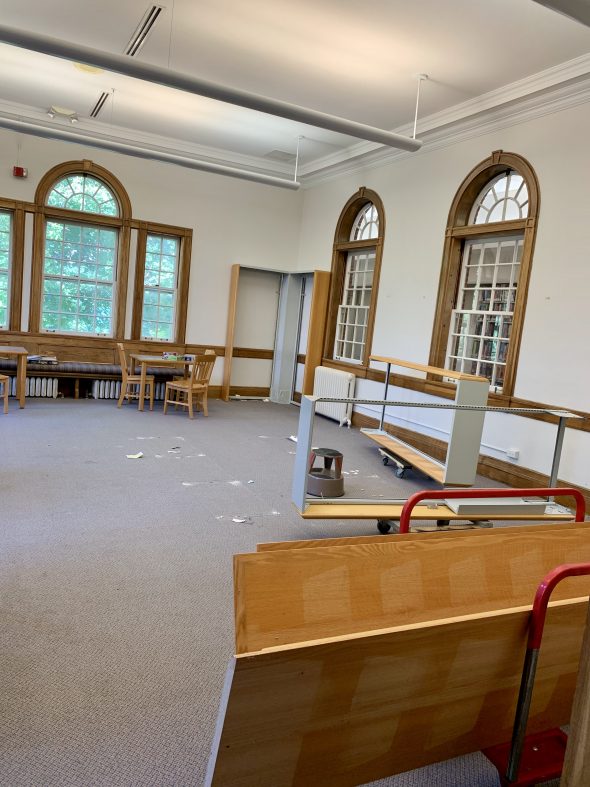 Moving Begins
2019.09.18: Work on the Library has officially started! Yesterday, movers began work on the main floor of the Library. The room adjacent to the historic Reading Room (housing fiction and biography collections) has been cleared to make way for construction to begin soon. The attic spaces have been cleared, and most of the artwork has been removed from the Library to keep it safe during the duration of the project. Phase I of the project will address the above mentioned spaces as well as the lower level BookCellar. We don't have a specific date of start quite yet, but we know work will commence soon.

The Library will remain open for the duration of the project, but we do anticipate needing to reduce or adjust some services as we move forward. Please check back here for the most up-to-date news. In the meantime, we appreciate your patience as we work to renew our Library!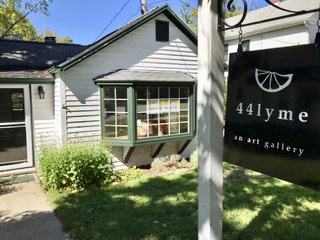 BookCellar Re-Opens
2019.09.18: The BookCellar is officially open in their temporary location at 44 Lyme St. (across the street from the Library). Stop by to browse a hand-picked selection of books or drop off your donations during their regular business hours. All proceeds benefit the Library.
Hours: Wednesdays: 10-6 & Saturdays: 10-2
To stay up-to-date on all BookCellar news by liking and following Phoebe's BookCellar on Facebook.