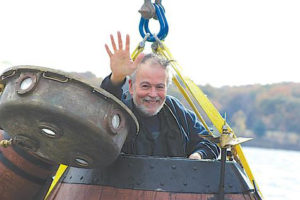 Join author Roy R. Manstan as he discusses his new book The Listeners: U-boat Hunters During the Great War.
The book traces the origin of SONAR to a group of scientists and engineers who assembled at Ft Trumbull from 1917-1919 and were supported by naval personnel from the sub base. Signed books will be available for sale.
Roy R. Manstan worked at the US Navy Underwater Sound Lab at Ft Trumbull in New London during the Cold War and later became Command Diving Officer.