Kombucha with Amelia (Amy) Mastrangelo. What is the buzz around this ancient effervescent beverage?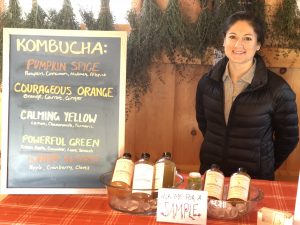 Kombucha has a long but not necessarily well known history. However, it has recently begun to gain popularity in the mainstream marketplace due to its unique characteristics and healthy benefits. The evenings discussion will include a description of the beverage, a brief history of its origin, information on its health benefits, and a description of how it is made.
Join us to learn the ins and outs of kombucha and if you might enjoy and benefit from this ancient, effervescent beverage.