Thank you for your interest in this event. Unfortunately, tickets are sold out.
Sunday, March 31, 1pm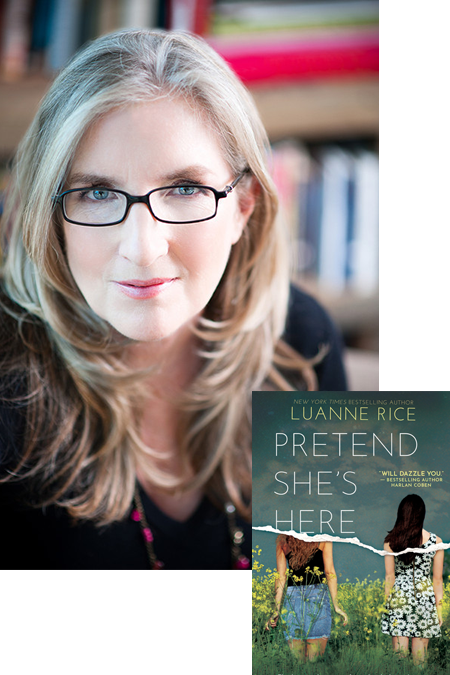 Join us for an intimate lunch and conversation with New York Times bestselling author Luanne Rice. Luanne will talk about books, writing, life and inspiration in Old Lyme—everything that makes it so special here.
Copies of the her latest book, Pretend She's Here, and other select titles will be available for purchase and signing.
Catered by Olive Oyl's. Menu includes:
A Selection of Specialty Sandwiches
Soggy Dollar Pasta Salad
Kale & Arugula Salad
Assorted Cookies & Rocky Road Brownies
Coffee and Assorted Beverages