Connecticut's woodlands are home to some of the highest concentration of bird species breeding in the continental United States. In 2016, the Lyme Forest Block, which includes Old Lyme, was recognized by the National Audubon Society and the State of Connecticut as an Important Bird Area (IBA). Unfortunately, many birds are experiencing long-term population declines in the area, but local landowners and residents can learn how to help halt these declines.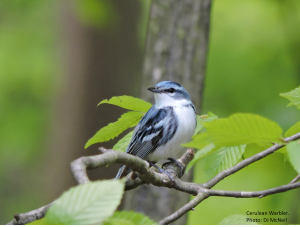 Join Jenny Dickson, Wildlife Biologist at the Connecticut Department of Energy and Environmental Protection, for an engaging presentation on the economic and ecological benefits of birds and other wildlife in the Lyme Forest Block IBA .
This event is co-sponsored by Audubon Connecticut and is part of a presentation series offered by the Lyme Forest Block Conservation Project. For more information on the project, please visit http://ct.audubon.org/lyme-forest-block-conservation-project.
To register for this program please visit the RSVP page.