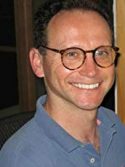 Popular and award-winning local author David Handler will discuss his latest book, The Man Who Couldn't Miss. This is the tenth entry in the Hoagy and Lulu mystery series. Stewart "Hoagy" Hoag, a celebrity ghost writer and his faithful, neurotic Basset Hound Lulu dig out the celebrity secrets that people often want to stay safely buried.
The original eight Hoagy & Lulu mysteries were published in the late 80s and 90s. The series was re-visted with the Girl with Kaleidoscope Eyes, which was published in 2017 to a wonderful response.
Copies of the book will be available for purchase and signing at this free event. David lives in a 230-year-old carriage house in Old Lyme.