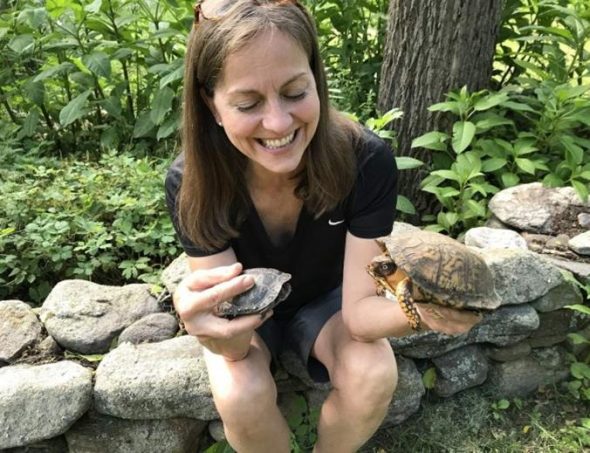 Turtle Rehabilitator: Pam Meier
April 19 at 6:00 pm
Meet our native turtles, hear about their natural history and unique characteristics. Learn to identify them by
species and gender and what to do to help rescue a sick or injured turtle so they can return to the wild.
Many of these ancient creatures have quietly disappeared across New England. The shoreline is an important
habitat for several species and understanding them is more important than ever to their survival.
Adults & children ages 8+ are welcome to this important program. Registration appreciated.