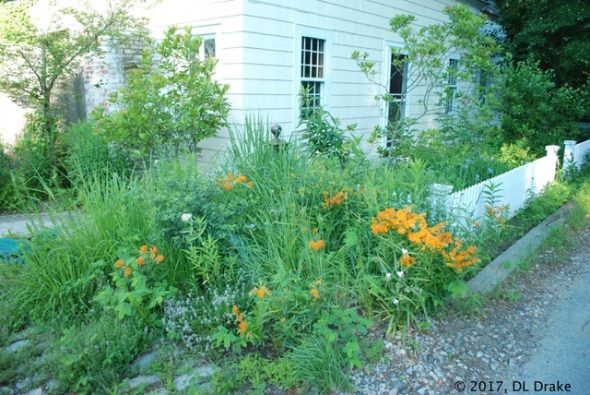 Native plants: Some 'whys' and 'hows' with Landscape Designer, Diana Drake
April 27 at 6:30pm
In recent years, the effort to use native plants has become a subject of great controversy among the landscape architecture community.  Diana Drake identifies as a landscape designer who"strongly, outspokenly" supports of the use of native species in her design.  She will tell us why she considers it important, from an ecological standpoint, to use native plants, and talk about some of the differences inherent in designs that take advantage of using them.
Ms. Drake holds a Masters in Landscape Architecture from Harvard Graduate School of Design and has worked as a landscape designer for two decades managing large and small public projects.  Her commitment to using native plant species deepened as she taught planting design at Columbia University, adding to her earlier experiences at the Center for Plant Conservation and Harvard's Arnold Arboretum . She is currently involved with the all-native plantings of East Midtown Plaza in Manhattan, the Queens Borough Municipal Parking Field, and the Kearny Point Industrial Park Landscape in New Jersey. Throughout this entire period, she's been learning first-hand via her experiments in her garden lab in Old Lyme.
Please join us for this informative talk.