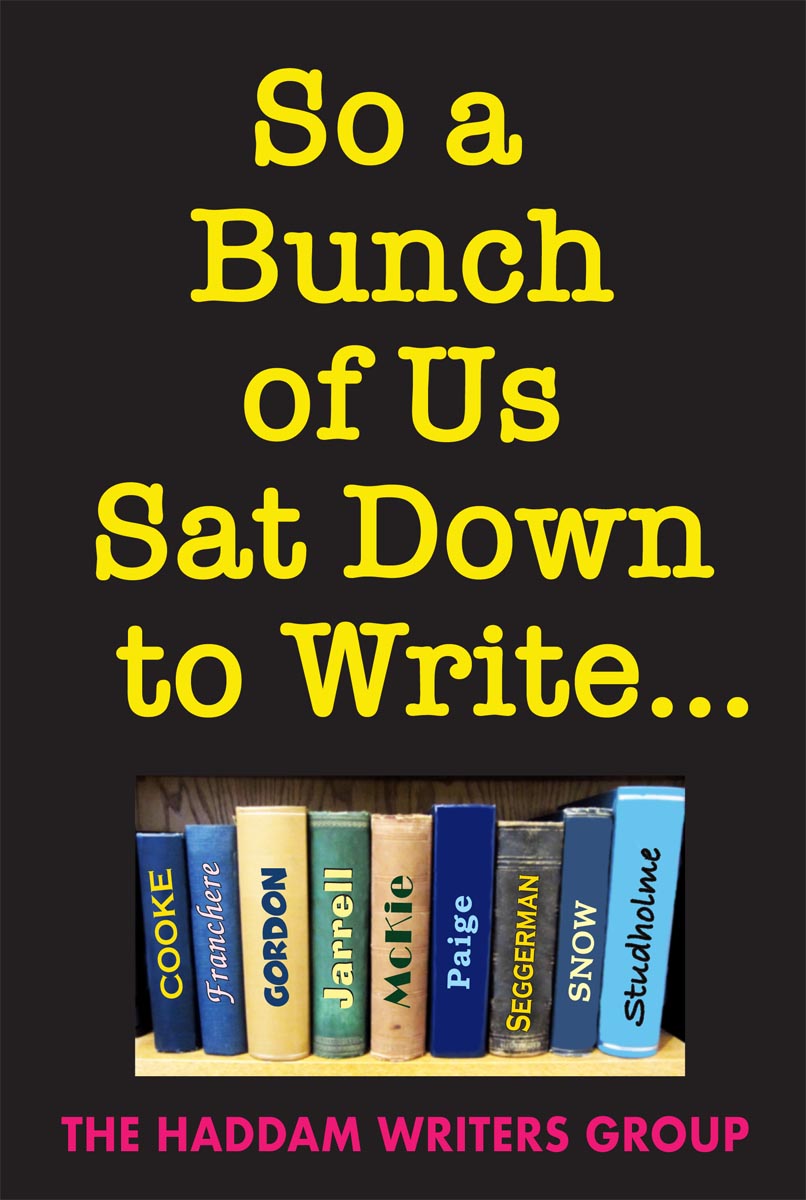 Thursday, January 18, 2018 at 7:00pm.
Hear members of the Haddam Writers Group read excerpts from their new book "So a Bunch of Us Sat Down to Write…", an anthology of forty-two short works by the nine members. It is a book that reflects on their many voices in fiction and non-fiction, prose and poetry. Its memoirs, essays, stories and poetry provide laughter, sadness, relfection and joy.
Copies of this book will be available for signing and purchase ($14.99), light refreshments will be provided.