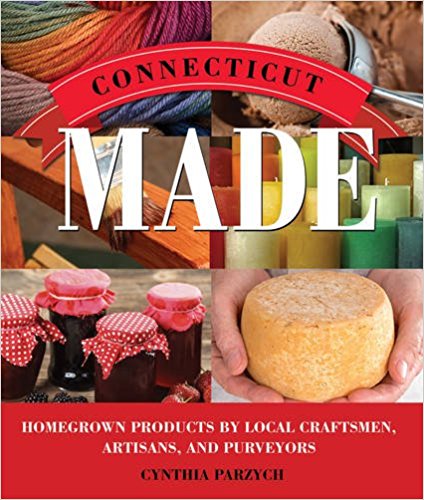 Join us for a discussion with Cynthia Parzych, author of Connecticut Made, a new guidebook which extols the virtues of homegrown products by Connecticut craftsmen, artisans and purveyors on Saturday, April 29 at 1:00pm.
Connecticut Made is an unique guidebook and local resource full of hundreds of things to find and buy, crafts to discover, factories to explore, and history to uncover––all made in Connecticut. Born and educated in Connecticut, Cynthia Parzych is a writer, book publisher, editor and professional chef. She lives in Glastonbury where she runs her publishing company and a food business.
P.S.  Come early and shop local at One-Day Half Price Book Sale in the BookCellar (10am-2pm)!